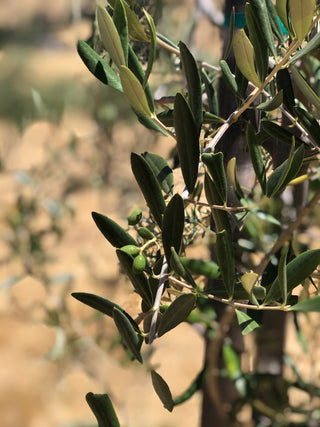 Our Story
182-acre ranch in Northern California where we grow olive trees, harvest the fruit, bottle the oil.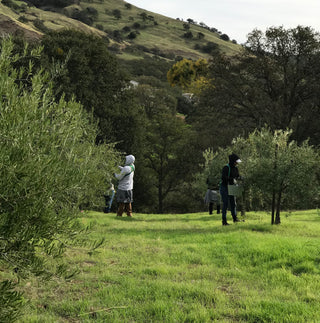 2010
We bought this property in 2010, when it was used as a residence and leased to neighbors to graze cattle.
2013
In 2013, after remodeling the house, putting in a yurt as overflow housing, and getting a few cattle of our own, we started planting olives.  
Present
Now we have roughly 40 acres of maturing olive trees, which produce lots of olive oil. And you can buy it!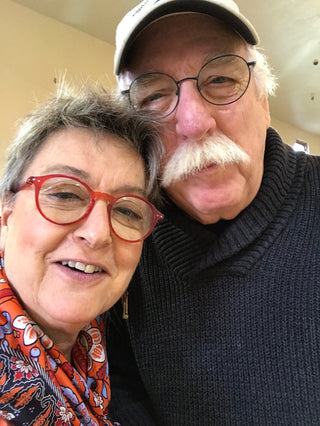 About us
Terry Carson (Owner) and Nancy Frishberg (Chief Bottle Washer) moved to the country after living south of Market Street in San Francisco for 3 years. Terry was definitely suffering "Nature Deficit Disorder," living in a concrete building on concrete streets with a single tree in front of the building. The skylight in the main room of their loft-like living space didn't replace the green and golden vistas of California's Central Valley where he grew up and raised his kids. 
Terry had previously leased an olive grove in Merced, California, where he pruned the neglected orchard and successfully harvested olives for two seasons. He wanted to have his own orchards.
Nancy had limited prior experience living in the country – think: a couple years in the mid-'70s in Amherst Massachusetts, with lots of local agriculture (asparagus and apples come to mind immediately), which she enjoyed consuming, but had no hand in growing. Still, she's been a big fan of local food over mass-market standardized choices, farmer's markets, and cooking with fresh ingredients whenever possible.
She has previously held marketing and user experience roles in Silicon Valley, but was new to agriculture, olive cultivation and markets when they moved to the ranch. Her friends definitely think of her as an "urban baby," and wondered how she would adapt to the country life. So far, it's going great!
They've learned a lot from the California Olive Oil Council's educational programs, from the Agricultural Extension programs in our county, and from excellent neighbors with more olive oil experience.