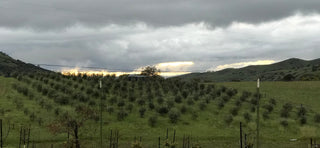 Find Us
Buy at a local retailer or purchase wholesale.
Retailers
Check with each retailer for their business hours
Charming Fig
1510 Holmes St
Livermore, CA
Anchor Pantry
620 Marin St.
Vallejo, CA 94590
F.O. Goldthwaite's of Maine
3 Lester B. Orcutt Blvd. Biddeford Pool, Maine 04006
Wholesale
Buy cases to sell as retail
Let Rancho Milagro supply EVOO for your favorite specialty grocery, catering service, local cafe, deli, or restaurant. Get in touch.
Buy in Bulk
Arrange for 5 gallons - 50+ gallons before bottling. Please contact us directly to discuss details for containers and delivery.