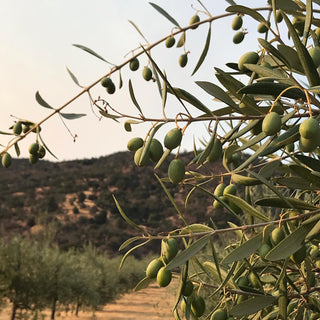 Livermore, California
Extra Virgin
Olive Oil
Grown, harvested, and bottled on our 182-acre ranch in Northern California.
Find Us
Order Online
Order through this website to get a bottle or a case (of 12 bottles) …or more.
Retailers
We are currently in several specialty shops in Livermore and Vallejo, California, and in Biddleford Maine. We expect to have more retail outlets in coming months.
Wholesale
Specialty markets, deli departments and boutiques are invited to carry Rancho Milagro EVOO.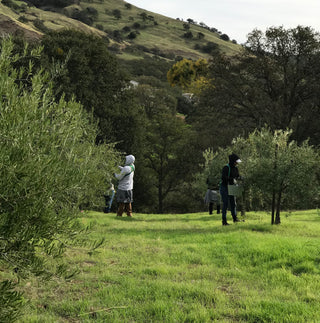 2010
We bought this property in 2010, when it was used as a residence and leased to neighbors to graze cattle.
2013
In 2013, after remodeling the house, putting in a yurt as overflow housing, and getting a few cattle of our own, we started planting olives.  
Present
Now we have roughly 40 acres of maturing olive trees, which produce lots of olive oil. And you can buy it!
"I have always loved olive oil for cooking, with bread and on salads to support a healthy diet. Rancho Milagro has been a staple in our house since the first harvest.  The blend of 4 different olive types yields it a wonderful rich fresh flavor profile.  IMO this product is equivalent to the best Californian, Italian or Spanish oils AND it feels great to support a local producer.  My family purchases it by the case several times a year.  I highly recommend it.  Try it and you will become a loyal fan too."